A chimney cap is an investment that all chimneys should have. Made from 100% stainless steel, with the EverGuard lifetime warranty, Kiwi Chimney, Inc. has the cap for your chimney!
We also have the ability to custom-make any size cap, so no job is impossible.
Chimney caps have many benefits, some of which are:
Keep unwanted moisture from rain and snow pouring in.
Keep leaves, sticks and other debris out of the chimney.
Prevent animals, birds and bats from entering chimney.
Spark arrestor! During a chimney fire, or even a normal burn, the spark arrestor keeps fiery chunks inside, and away from the homes!
So, if it's a chimney cap or a chase cover you need, then Kiwi Chimney, Inc. has you covered. Please feel free to contact us for a quotation and have our team install your chimney cap today.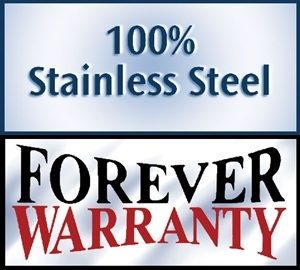 Various Cap Options
Dampers
Are you experiencing a problem when you light your fire? Cold air coming down your chimney? These are signs of a down draft and can be costing you money! There is a solution to these problems – a Lock Top Damper. A lock top damper attaches to the top of your chimney, taking the place of the cast iron damper within your fireplace. With an air-tight seal, cold down drafts can no longer come down your chimney. More importantly, the heat inside your house is not escaping up out the chimney!
A lock top damper is 90% more efficient than a standard cast iron damper, giving a good reason to replace that old damper. If you just want to save yourself money by eliminating heat and cooling loss, and your damper has at some stage been removed, or you want to rid that down draft issue, then let us install your lock top damper today.
Yet more options
Locktop Damper